Conference Chairs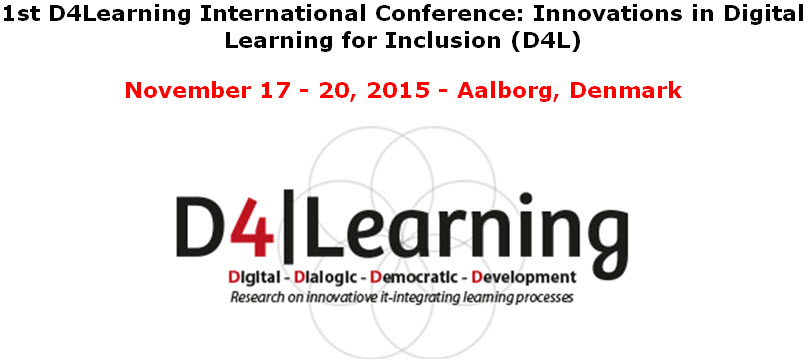 Elsebeth Korsgaard Sorensen
CONFERENCE CHAIR
'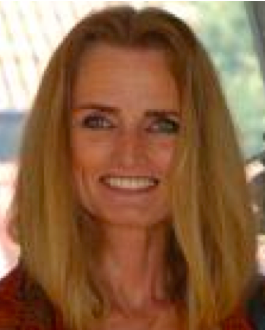 Elsebeth Korsgaard Sorensen is Professor in Digital Communication & Learning and head of the AAU research group, D4Learning at the Dept. of Learning and Philosophy at Aalborg University. She was previously director of the successful master programme in ICT and Learning (MIL), offered in equal collaboration between five Danish Universities (Aalborg University, Aarhus University, Copenhagen Business School, the Danish Pedagogical University, and Roskilde University). Her research - which is directed towards both the field of Computer Supported Collaborative Learning (CSCL) and distance and open learning (DE) - comprises pedagogical/instructional design and implementation of technology across virtual and physical teaching and learning contexts. Currently, Elsebeth's research is focusing intensively on the challenge of inclusion in schools. As head of the project, iDIDAKT, funded by the Danish Ministry of Education, she investigates the potential and use of digital technology for enhancing the process of inclusion in schools of kids with difficulties in focusing attention, incl. difficulties related to developmental issues. In general, her research raises questions, such as e.g. how to utilize the potential and power of digital and mobile technologies to promote creativity in learning in higher education contexts and in schools. She research optic incudes a strong focus on promoting dialogue and reflection in creative learning designs that utilize the power of digital and mobile technologies to address and advance learner empowerment and digital democratic citizenship. While spending a research semester (fall 2010) in Cambridge collaborating with scholars at Cambridge University and at the Open University on creativity and open educational resources (OER), she was elected Fellow at St. Edmunds College, Cambridge, October 2010. In 2012 she received an award from the University of Iceland for enhancing international collaborations in research and education between Iceland and Denmark. Elsebeth has been involved in a long list of research project. She presents her research at international conferences, frequently as keynote speaker, and she has published extensively in international journals and books within the field. She serves on the editorial board of several international journals and on program committees of several international conferences within the field. A list of selected publications may be found here.
Alan Tait
CONFERENCE CO-CHAIR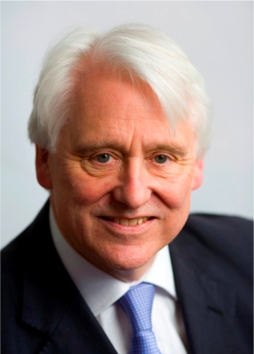 Alan is Professor of Distance Education and Development at the Open University, UK, and has a long record of practice, publication and the support of professional development in distance and eLearning.
Alan Tait previously held the position as Dean of the Faculty of Education and Language Studies at the OU. His academic career has been in practitioner and scholarly support of distance and e-learning. He was Chair of the European Distance and E-Learning Network (EDEN) NAP Steering Committee 2002-2005, and he served as President of ICDE associate member, EDEN, from 2007-2010. Prior to this, he was Editor of the journal Open Learning from 1989-1998, joint Series Editor of the Routledge Series Studies in Distance Education and Co-Director of the Cambridge International Conference on Open and Distance Learning.
Alan is Professor of Distance Education and Development at the OU and has published extensively in the field of open and distance learning, in particular in learner support. He is former Chief Editor of the European Journal of Open and Distance Learning (EURODL) and current Editor in Chief of the Commonwealth of Learning's Journal of Learning for Development. He has also worked widely in developing countries for international organizations such as UNESCO, the European Commission and the Commonwealth of Learning. He is currently also Senior Online Consultant for The Open University of China.
Antonio Moreira Teixeira
CONFERENCE CO-CHAIR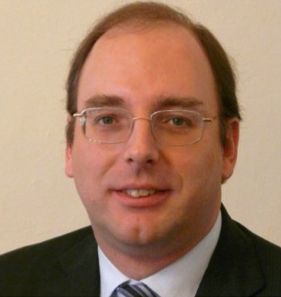 António Teixeira is a Professor at Universidade Aberta in the Department of Education and Distance Learning (1991-present), and the President of EDEN – European Distance and E-learning Network, where he's a director since 2008.
He's also a researcher at the Centre for Philosophy of the University of Lisbon (2004-present), and collaborates with the Distance and E-learning Laboratory (LEaD) of the Portuguese open university, which he conceived and initially implemented.
In 2010, has received an EDEN Fellowship for demonstrating excellence in professional practice of open, distance and e-learning.
Navigation
About the conference
Venue
Invited Speakers
Registration
Travel and Accommodation
Local Information
Contact